Is it possible to see the North Island of New Zealand with a window of only two short weeks? That was the question on our minds (spoiler: definitely not enough).
Next question was how – camp, camper van, airbnb, motels/hotels..? Our answer: it's easy enough to find a caravan park with a 'cabin' at fairly short notice. This allows for the flexibility of zipping nimbly around for long days on the many windy roads..
So..! Let's just get out there, on a plane and make it up as we go along!
The result looked something like this:
Day 0 – Coromandel & Surrounds
Off the plane in the afternoon, we grabbed our Rav4 hire car to drive to our first stop Flaxmill Bay (it's pretty winding so no detours!) – we had booked at The Flaxmill Bay Hideaway which was impeccably well kept, and we had secured a very cool little cabin.
From our camp it was a very short distance to the Mecury Bay Lookout, and Whitianga Rock Historic Walk to take in some great views and watch the sunset.
Day 1 – Flaxmill Bay & Surrounds
It was an easy and pleasant morning walk from camp to go around Shakespeare Cliff Reserve & a really cool drop down to Lonely Bay for a refreshing AM wake up swim!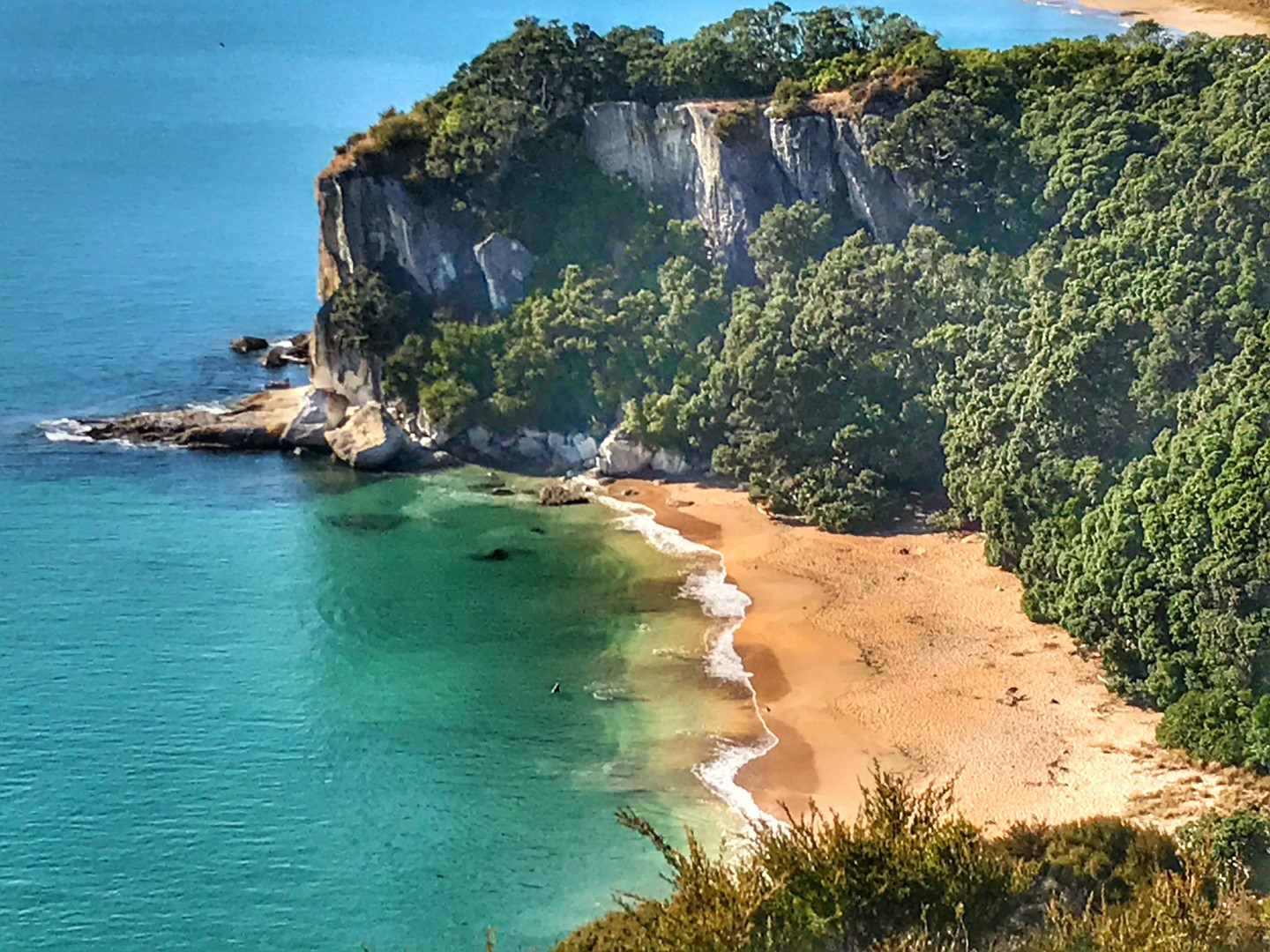 Jumping in the car we headed down to the Cathedral Cove of Hahei (easy to see why it's popular: it's unique!) and onto Waikato's Hot Water Beach before returning back to base.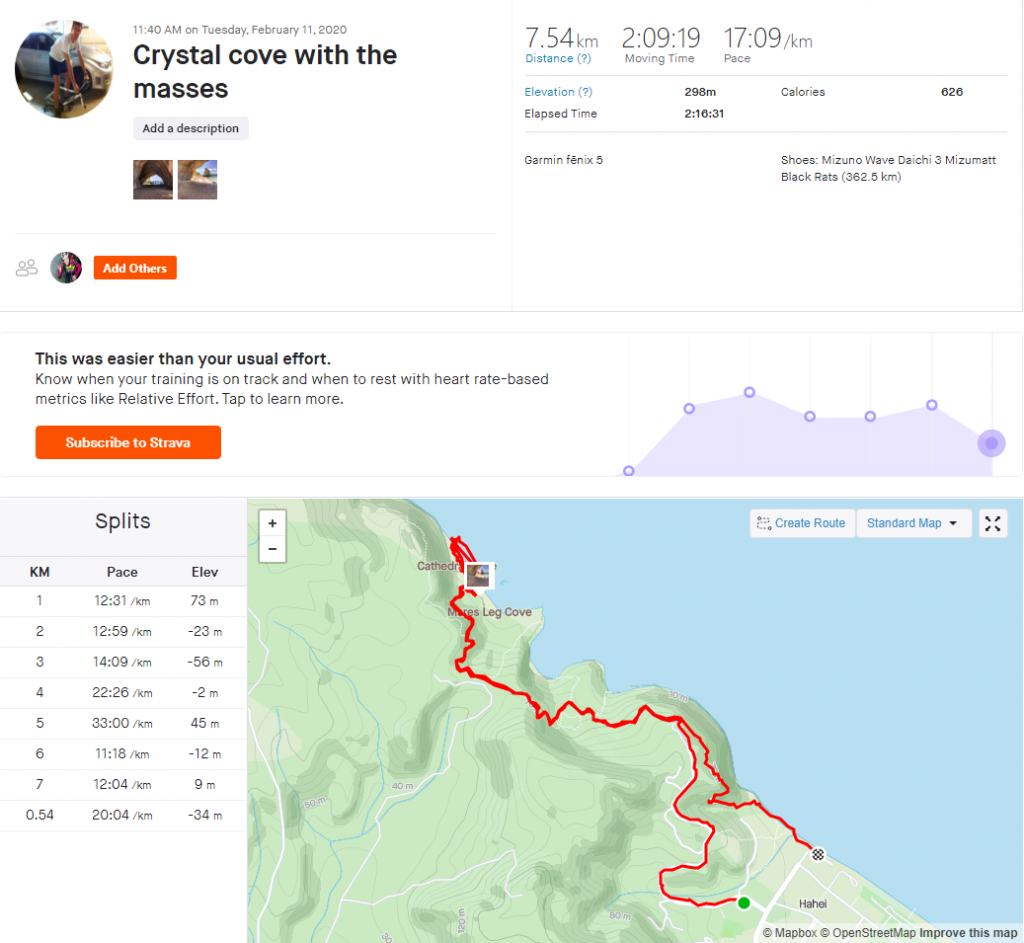 Day 2 – Flaxmill Surrounds
We made a late start and headed off to Coromandel Forest Park for the 16km Pinnacles Walk. It was a reasonable distance, though not technical and completely worth it! Fantastic views and it's a really pleasant area to walk in (a HUGE hikers camp-hut near the top was a perfect pre-lookout lunch spot, and it would be a top place to book and stay if traversing the area on foot).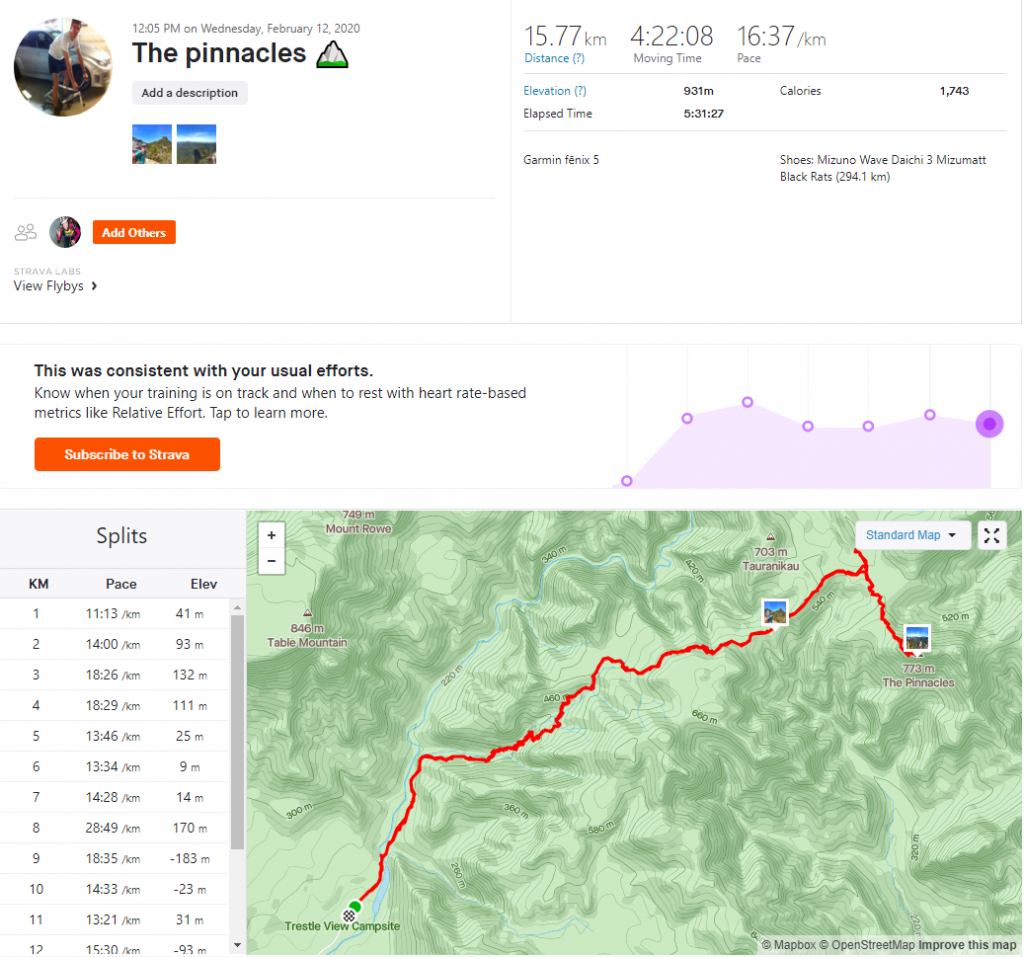 Since we were on the 'Western' side of the Coromandel Peninsula, we headed to Thames Wharf for fish and chip dinner.. So fresh and delicious!! Watchout: they close early.
Day 3 – Flaxmill to Rotorua
We left our little cabin on the coast to head inland South (booking this night on the fly)..
We headed down so we could have a little coast drive, through Whangamata Beach with it's little coffee van on the beach.
Arriving at Karangahake it was clearly a huge mining area with an interesting gorge walk, and tunnels (small and large) through the mountain side. Fascinating.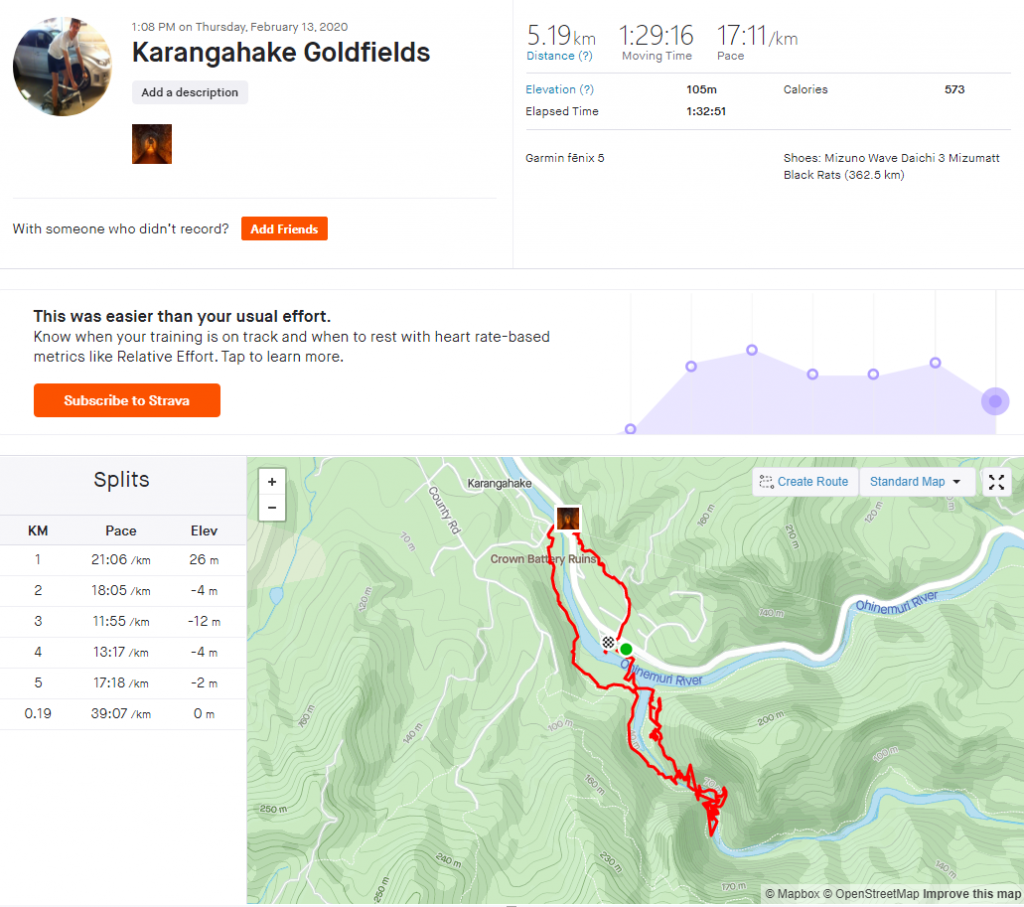 We arrived in the afternoon at Rotorua All Seasons Holiday Park, planning to spend another couple of nights in a cabin so we could explore the surrounds. (We stayed out of town as there had been mention of the sulphur smell but it's not that bad and you get used to it extremely quickly!).
A food market in the centre of town provided a great selection of delicious meals to grab as we wandered around town and to the lake foreshore.
Day 4 – Rotorua and Surrounds
In NZ with a mountain bike.. What else – Rotorua Waipa MTB time! What a blast!!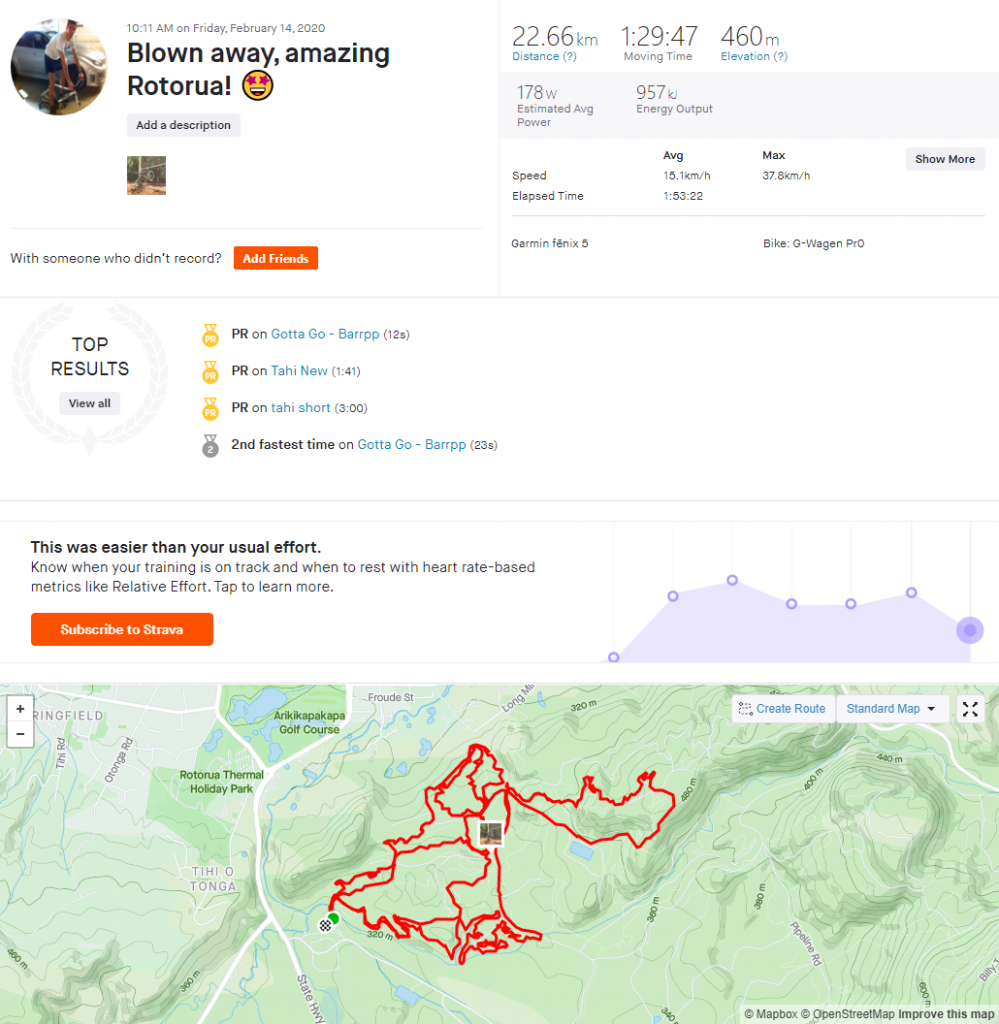 We then went to the Blue and Green Lakes. Very beautiful, and a nice place to hang out and just relax. An airstream caravan parked there provided some fantastic lunch options.
The Kaituna Gorges (and the aptly named Gnarly Gorge) follow the river and so does a track through the lush vegetation. In another time and place it would be ideal to jump on a raft tour and head down it! Spectating was fun..
Final stop for the afternoon was to see some of the geothermal springs. We felt a little bad to cheat, but the glossy brochure stuff made us feel ill: completely touristy and not our scene despite understanding it supports the locals. So we went to the free option of the Kuirau Park mud pools.
Day 5 – Rotorua to National Park (via Taupo)
The first stop was back to the Redwood forest of Whakarewarewa – on foot spectating this time, vs. heading around the back to the MTB park section! They are just unbelievably impressive. So quiet, so peaceful in the early morning.
On the way out of town, we had also wanted to do a non-tourist version of swimming in hot springs so we jumped into Kerosene Creek. Definitely a locals hang out complete with empty beer bottles. Still recommended!
In Taupo we stopped at the bungee jump spot to have a nice view of the Waikato River bend before heading into town for lunch. The town is really neat with some terrific food options and some laneway art,etc..
Tourist time, the Huka Falls just outside of Taupo has a nice little walk to see where a wide 100m river narrows to 15m and creates a natural torrent – hence "the most visited natural attraction in New Zealand".
The afternoon was a long drive to our accommodation (secured in National Park), traversing the changing landscape.
Day 6 – In Tongariro/National Park
We had considered an assault on the Tongariro crossing, however sadly a gentleman had died and thus a Mauri traditional 3 day pause (rāhui) meant it was closed for the duration of our possible time in the area.
Hence we made a trek to the Upper and Lower Tama Lakes, which was still fantastic walk and a great day out.
The cloudy day made it easy to traverse in a power hike format!
Day 7 – National Park to Auckland
Did I mention 2 weeks isn't long enough in the North Island of NZ? Here's where we came no where near the east, west or south coast below Taupo!
After a very quick MTB. We busted straight back to Auckland booking a room just 1hr before arriving in the late afternoon – I should mention the absolute push was because we had a deadline to get to the tip north of Cape Reinga.
Another trip would include places like Napier for sure..!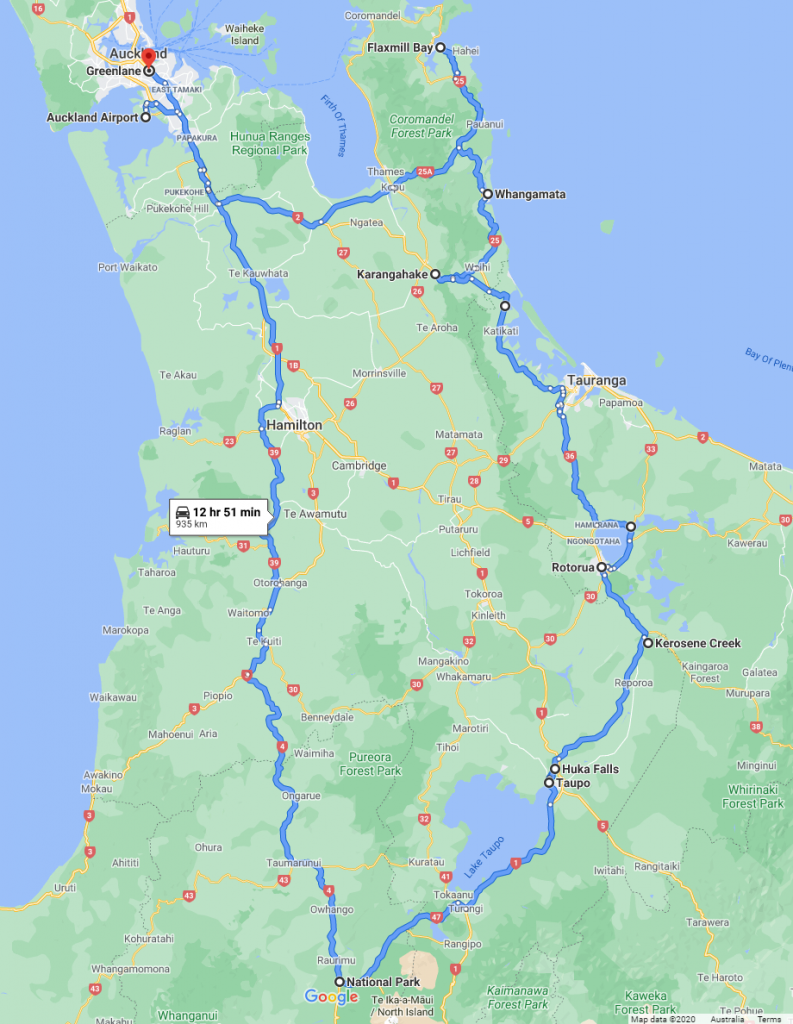 ---
Day 8 – Auckland and Surrounds
We headed out to Rangitoto Island from Devonport/Northshore, enjoying the boat trip and a sizable walk around the island and up to the crater top. We wanted to make the Islington Bay Wharf but time was just too short.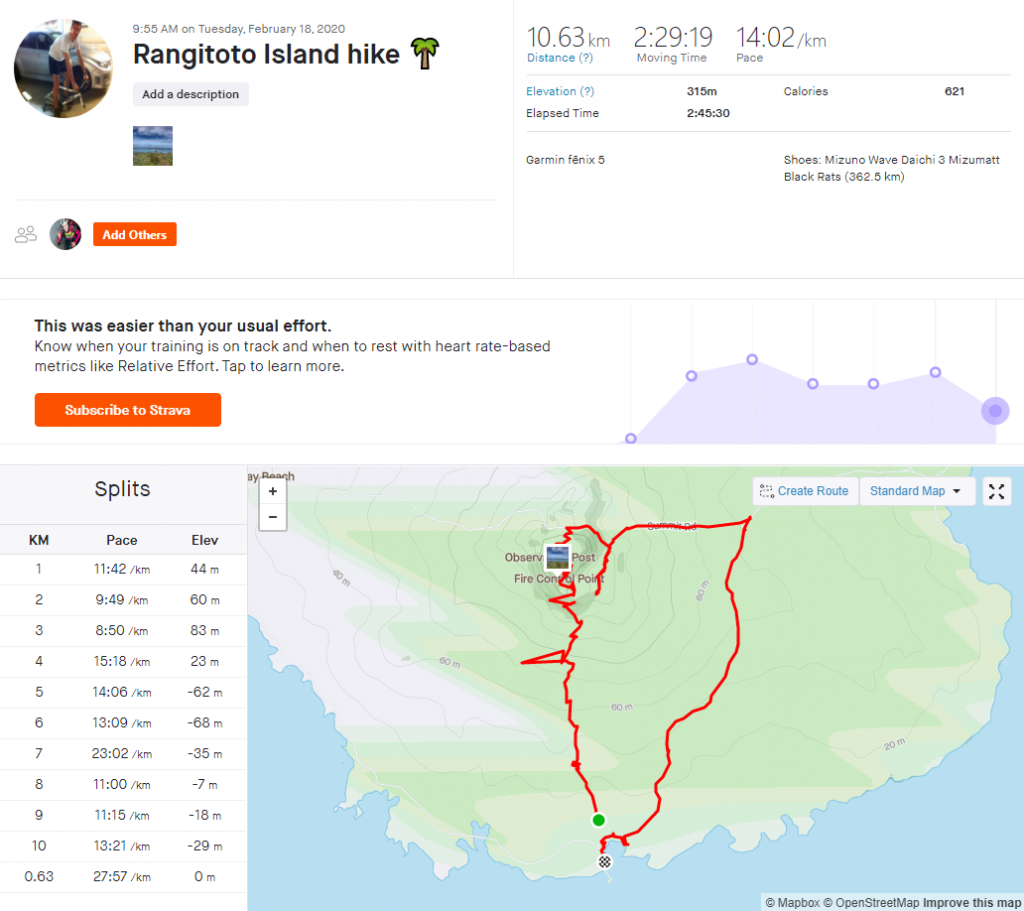 The launch to the island from Devonport was strategic so we could go for a huge drive up to where suburbia ends and back a bit to Takapuna for dinner overlooking the beach sports. (Real Estate nerd drive). Beautiful.
Day 9 – Auckland to Paihia
This drive was absolutely fantastic, we loved it.
This option is the Twin Coast Discovery Highway up the East Coast vs. State Highway 1 (which goes straight through the middle).
Along the way we had great stops at Mangawhai Heads (hippie spotting) & Waipu for a swim and lunch at the ultra-trendy Cove Restaurant (hipster spotting).
Arriving in the afternoon to Paihia TOP 10 Holiday Park we had a neat little cabin just setback from the tranquil Bay of Islands waters. Stunning spot.
There is a neat Te Araroa Trail snaking through the Park right along the coast into cute backpacker Paihia town, which we walked along to dinner.
Day 10 – Paihia & Surrounds (Russell)
We put our car on the barge to Russell and had a day wandering the streets and driving around to various bays.
Driving home around the peninsula was nice, and we spent some time in the harbour checking out boats (incl. Sir Michael Hill's "The Beast").
Day 11 – Paihia Surrounds (Bay of Islands)
At Russell the day earlier we had booked a Fullers Great Sights half-day morning trip which was plenty enough for us. Even the first stop (to look) Moturua Island and it's cool house was enough to impress us.
Urupukapuka Island/Otehei Bay was the only stop to stretch the legs and sightsee, and it was definitely a bookmarked place to revisit camping.
The tour boat potted further on and out to the Hole In The Rock which another private boat dared drive through to the amusement of our captain. Nearby he pointed out a lighthouse which has a remote airbnb only accessible by boat. Sounded great!
We returned to Paihia and headed north a bit to explore the Waitangi Treaty Grounds and Haruru Falls before heading back to camp.
Day 12 – Paihia to 90 Mile Beach to Pukenui
We pottered off into the wilderness where people and mobile phone signal is patchy.
After lunch at Awanui, we ended up somewhere along a 100km long beach (90 Mile) watching and cheering the cyclists of the Tour Aotearoa.
We ended up at Pukenui. Now, no one would actually end up here normally we are pretty sure. We only booked a night there as it was as far as we could get north towards Cape Reinga! It was totally remote, very very unique and so was the sailing club hanging off the cliff where we had dinner amongst locals.
Day 13 – Pukenui to Cape Reinga to…!
A pretty early start to get though what would be a huge day. Loaded with breakfast and goodies we headed off to the Cape!
Besides a little bit of info and an eco toilet block, you've made it as far North as you can get. Ta-da!
The End / P.S
So 13 days is not quite 2 weeks but close enough! (Also, this post did start on day 0 :)) What happened next?
Split pack –
I was dumped with a bike at the lighthouse to wait until 1pm to start the Tour Aotearoa bike ride. It was a harrowing first day.
The other half took herself and 18mth old small boy on an arduous 6hr+ journey blasting all the way back to an Auckland Airport hotel ready for a 4am start to fly out the next day!