April 2022 –
Options! This is an easy mountain that is a lot of fun, and at just 767m you can do it a few times and still love it. The lush Palm Gorge gives some great shade to keep the heat off on a hot day.
A list of the routes from left to right on the map below:
Palm Gorge Track
Southeast Ridge Track
Waterfall Gorge Track
Here's a link to the Open Street Map below.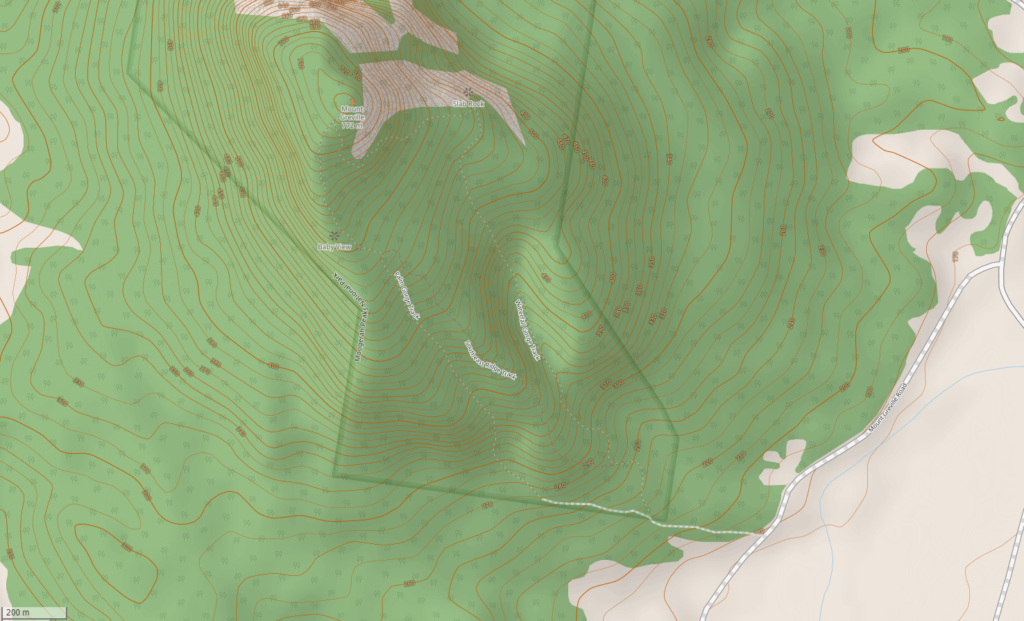 Having been up a few times, the tip is:
Palm Gorge Track – Beautiful up or down. Maybe best down as it's bit fiddly in places and easy to bust down (to the food you left in the car) in about 20 minutes and still enjoy.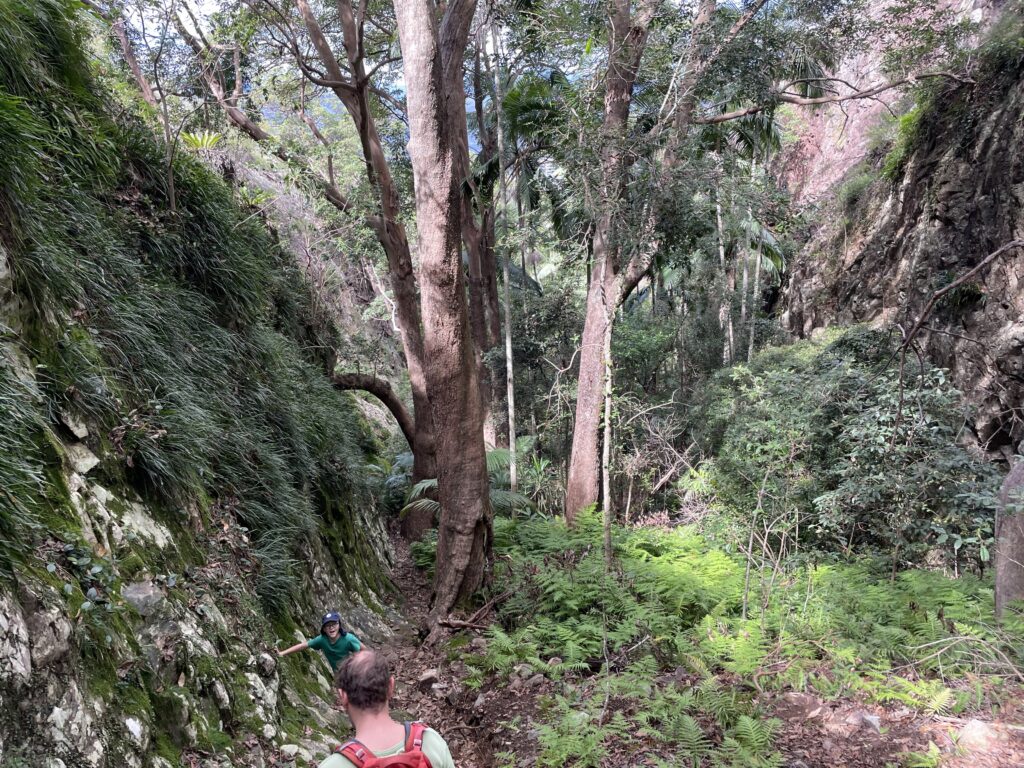 Southeast Ridge Track – Afternoon only as in the head of the day, the slabs are baking, and its a bit scrubby to bash through the bush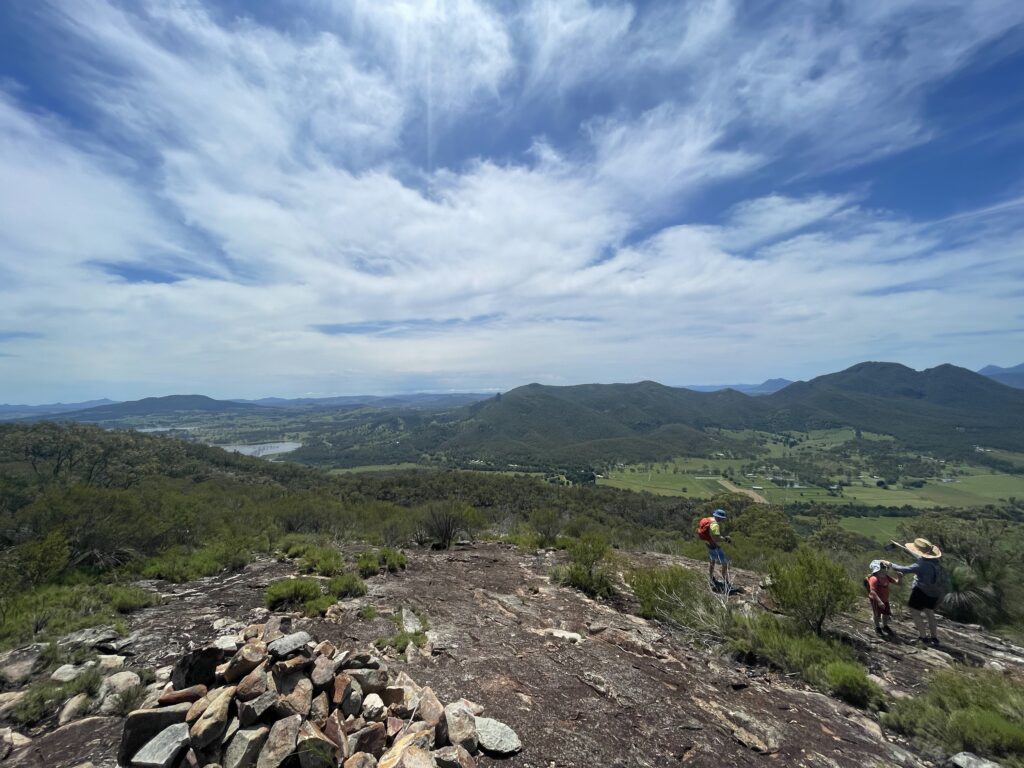 Waterfall Gorge Track – Has running water! A good option to be able to head out to Slab Rock on your way to or from the summit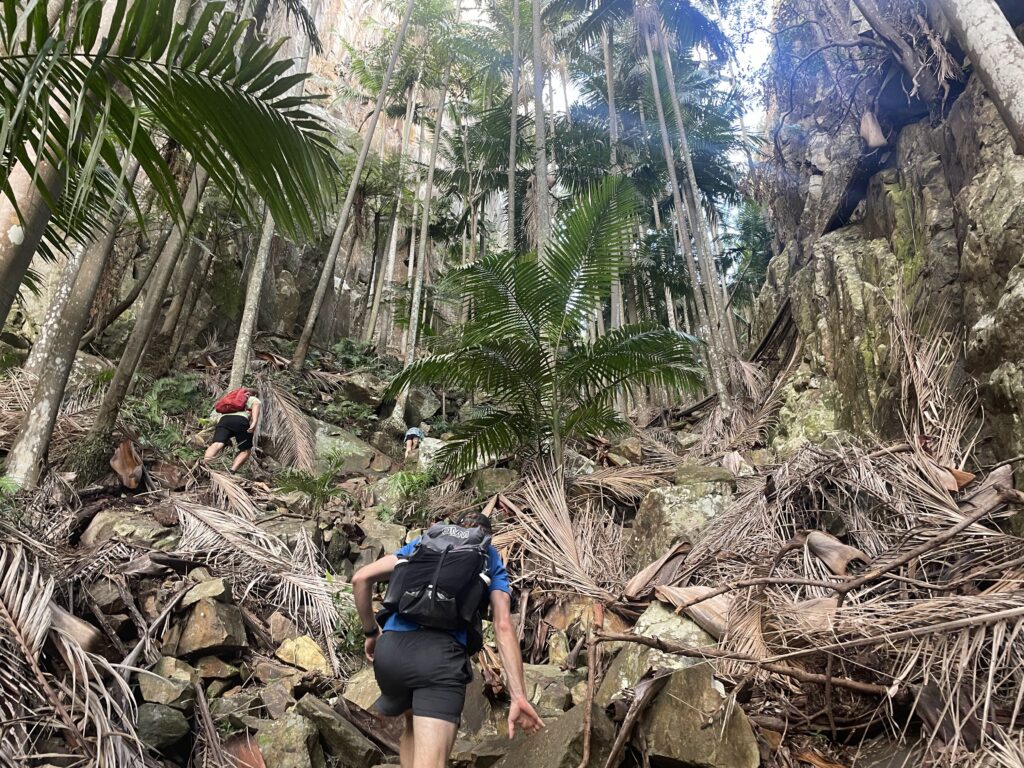 And if you can't make it to the top.. The the view from Slab Rock is great! (Don't count on Baby View as a lookout as you companion will say Baby there is no view!)