August 2020 –
On the long list of places to visit, Mt Barney had been a matter of timing (and also thinking it was further away/takes longer to get to than it actually does..!). Thankfully our friends lead by Tiger Trev were heading there so we made a weekend of it.
Lead by veteran Barneyman (and prolific Wikiloc'er), Paul, we walked for a bit around the base and then up the wild and rugged 'Savages' ridge track.
This is a very cool way to go, no set path as such to follow, lots of slabs, and an awesome scramble/climb up the West Peak before heading down and across to the East Peak – exiting via SE Ridge.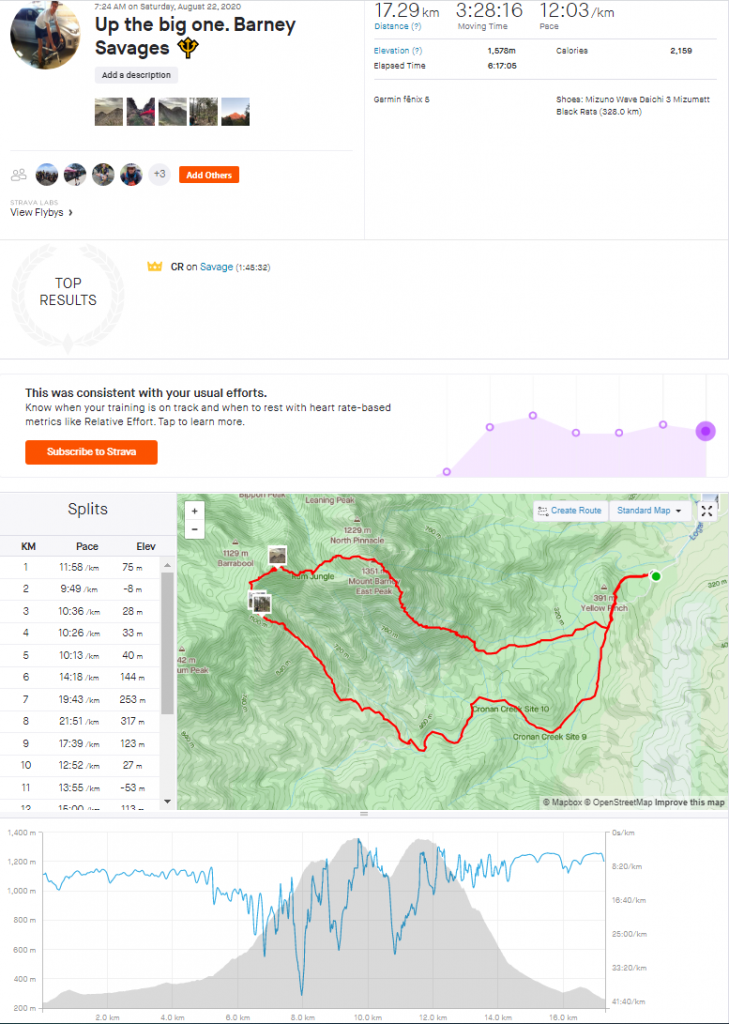 Camping at the base of the mountain on the creek at Mt Barney Lodge was a great option with hot showers – just a shame they couldn't control the extreme wind gusts that hit us this particular weekend!