July 2020 –
The Sunshine Coast Hinterland Great Walk is some 56 km long, but can be broken up into little bits.
Here we did a 2 day adventure with overnight camp of the Mapleton National Park loop.
Approaching from the Kenilworth direction we started at the Sam Kelly Road entry ~12pm.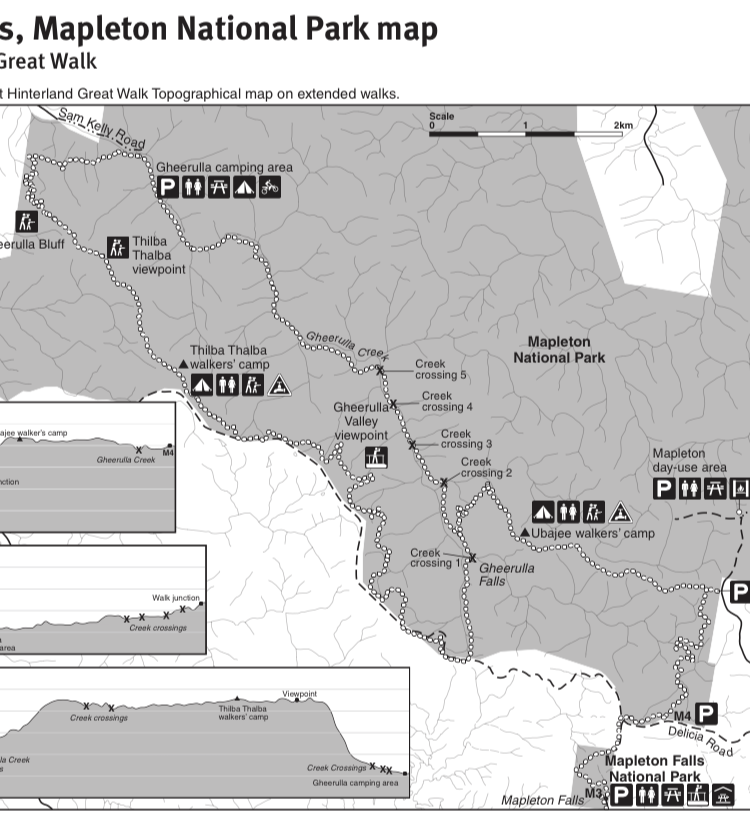 It took us up and along a couple of ridge line view points overlooking the valley, for a total of 18 km day one, ending 1.5km off the loop up at the Ubajee Camp (after a very refreshing swim at the falls!).
A nice variety of greenery; dry bush to rainforests.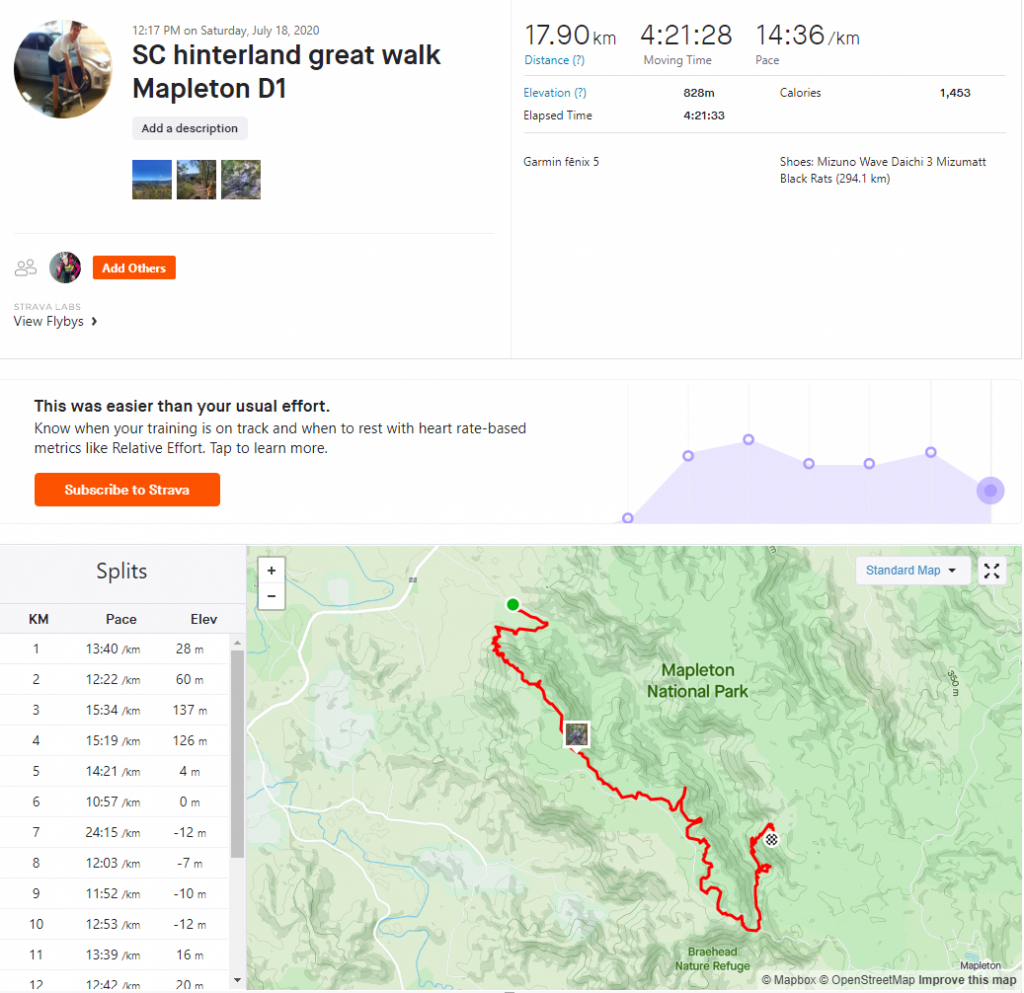 An easy walk out the next day just 9km and relatively flat-ter.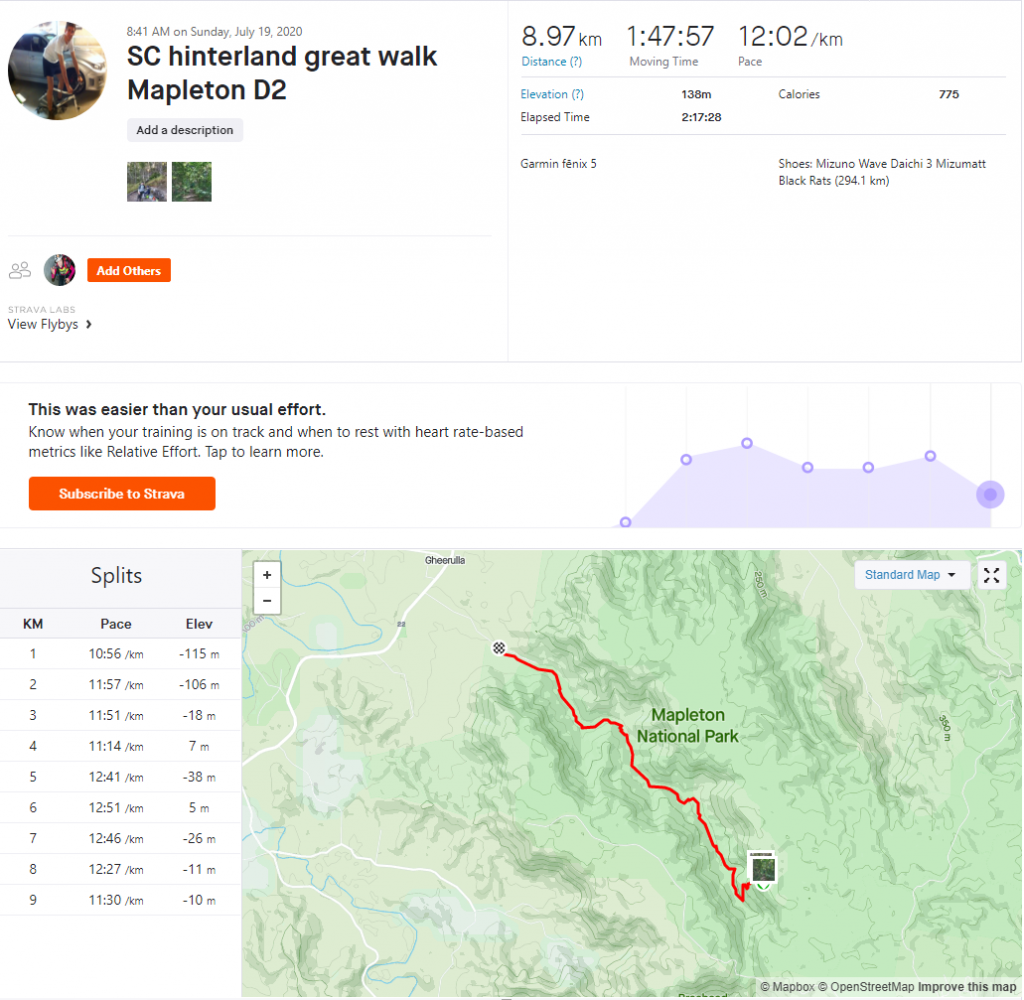 Packlist
OutThere Pack ~13kg
3L bladder & 2x Waterbottles
Compression sack with sleeping bags & sleeping sheets
Nemo Daggar 2p Tent
Compression sack with clothes – thermals, buffs, & jackets
Toiletries/1st aid & headtorches
Snacks, cups and sporks
Osprey Pack ~ 20kg
Small boy ?? & associated
2x 2-person freeze dry meals, ziploc oats, & HC/Mocha sachets
Crux Stove kit