Northern Spain: Segovia, Santiago, Cudillero, Valladolid & Avila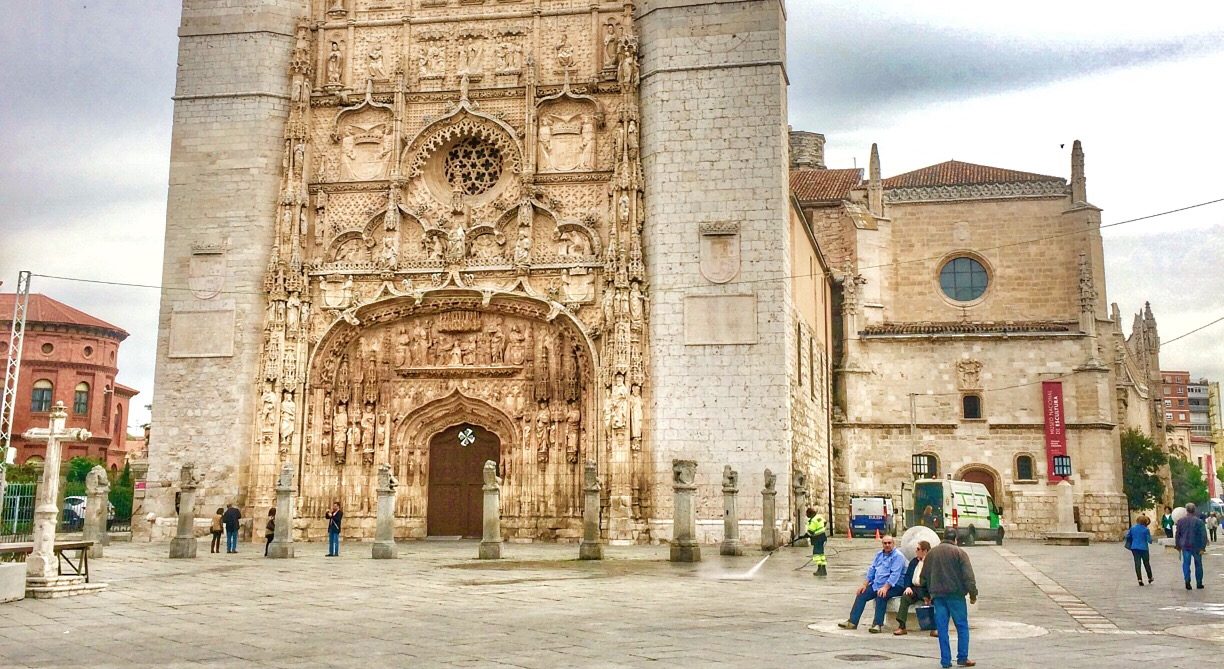 Pre and post the Raid Gallaecia race, we darted around to taste just a bit of what the region has to offer.
If you want history, I included Wikipedia links as I'm not going to pretend I remember all the history myself! Here below are some pictures and my thoughts/comments.
Segovia
https://en.wikipedia.org/wiki/Segovia
We happened upon this ancient city when choosing a place to stay on the way to the race.
Find in this charming city a really well preserved 1st/2nd Century Roman aqueduct still at 1° slope surrounded by the walled town and well preserved fort.
Street scene
Cracking view across the lands from the top. Has a few cannons and knight armour amongst the ornate rooms with original tapestries hanging from the walls.
Royal Palace of La Granja de San Ildefonso (Segovia)
https://en.wikipedia.org/wiki/Royal_Palace_of_La_Granja_de_San_Ildefonso
In a town that looks like everyone has disappeared but cleaned up behind them, you will find a palace they call "Mini Versailles" a hunting palace of King Philip V. The gardens alone require at least an hours to get around if you're into walking and fauna (it's that impressive even a non-nature lover would be captivated).
Waterfalls,etc.!
More grounds people than the MCG
Must include a food pic!
Santiago de Compostela
https://en.wikipedia.org/wiki/Santiago_de_Compostela
The famous and possibly emotional town for many, marks the end of the road for many pilgrims who have finished the journey of a lifetime – this place is certainly humming with life and things to see/do.
Having seen a bit of some of the route (it would appear there are many routes- another story) it is perhaps less than 'romantic' as the mind suggests/once was, with some very ordinary highway kms between.
Many
Cool
Restaurants/Bars
Cudillero
https://en.wikipedia.org/wiki/Cudillero
I called this place "Spain's answer to Cinque Terre". I'd seen some pictures in a regional brochure and thought it looked amazing. Lived up to every expectation.


Valladolid
https://en.wikipedia.org/wiki/Valladolid
Now here's a living breathing town with life and a sense of something happening. People spill out onto the streets in cafes, bars and restaurants enjoying the outdoors. You really feel like you're a part of a buzzing hub… It is a student town after all.
Night scenes
Playground wall
Taperia Jero.. 11/10!
Bike friendly town! Yay!
Avila
https://en.wikipedia.org/wiki/Ávila,_Spain
Looking for a detour to sneak another town before flying out, we headed just West of Madrid to the walled city of Ávila. If Spain is broke, it's because they put 10/10 into making their country look amazing. This is another stunning town that is well preserved and beautiful.
View of the wall from afar
Epic sized steak! Many great food options
Related